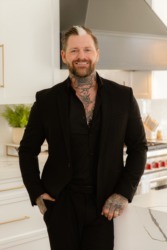 As a seasoned real estate professional with nearly a decade of experience, I bring a wealth of knowledge and expertise to the table. Having worked in both construction and real estate, I have a unique perspective on the industry that has served me well in helping my clients achieve their goals.
As a solo agent, I pride myself on providing exceptional service and attention to detail, always putting my clients' needs first. My track record speaks for itself, with sales totaling over $50 million annually. I believe that my success is a testament to my commitment to delivering outstanding results for my clients, no matter how big or small the transaction.
Throughout my career, I have cultivated a deep understanding of the local real estate market, and I am always on top of the latest trends and developments. I take great care to ensure that my clients are fully informed and empowered to make the best decisions for themselves and their families.
Whether you are a first-time buyer or a seasoned investor, I am here to help you navigate the complex world of real estate with confidence and ease. So if you're ready to take the next step in your real estate journey, I would be honored to be your guide.