The housing market is slowing down. According to Sandicor MLS, there were 5,152 residential listings throughout San Diego County in August and 1,048 of those were sold (20.34%). Whereas, July saw 4,933 RE listings and 2,694 sales (54.61%).
The takeaway here is that buyers are holding off on purchasing, likely due to rising interest rates and peak unaffordability. This means homes are sitting on the market longer and list prices are starting to decline while the market adjusts.
Here's the full report from Sandicor which includes all residential listings throughout San Diego county for August 1, 2018 to August 31, 2018.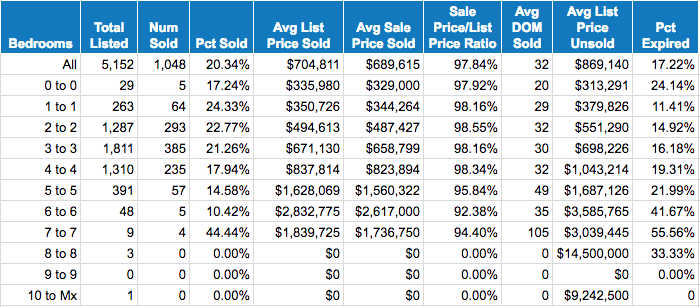 Source: Sandicor MLS Statistical Reporting